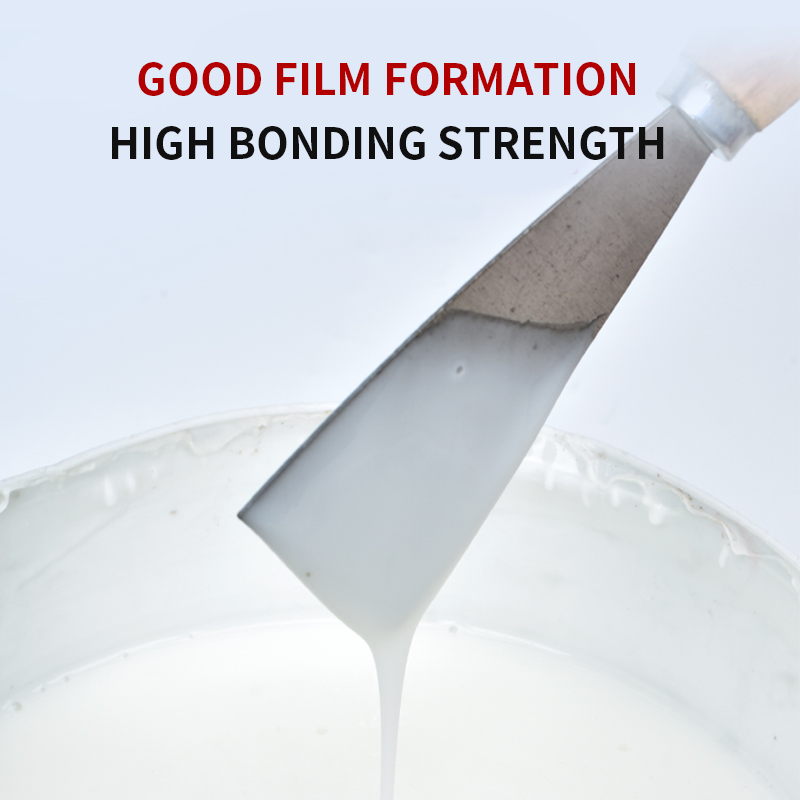 It is used in a wide range of industries such as wood-to-wood adhesives, wood-based panels, paper products, fibre leather, foam, electrostatic flocking, industrial fabrics, textiles, tiling, industrial processing, stopping cement reinforcement and the paint industry. Adhesives between wood: can complete a part of the locking wood shape that cannot be done with gun nails. Adhesives between wallpapers: after drying they form a sticky layer.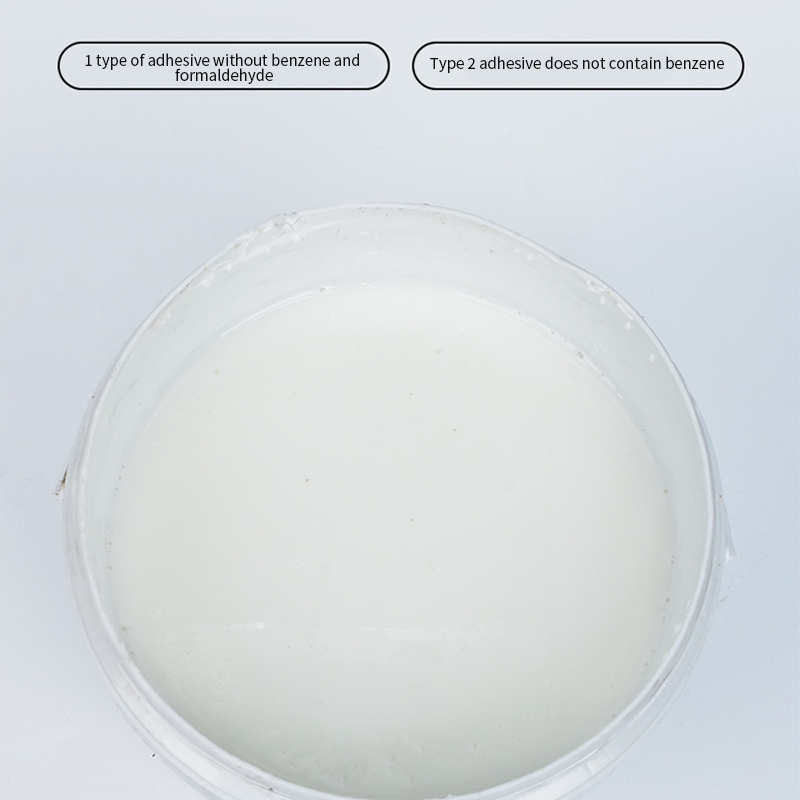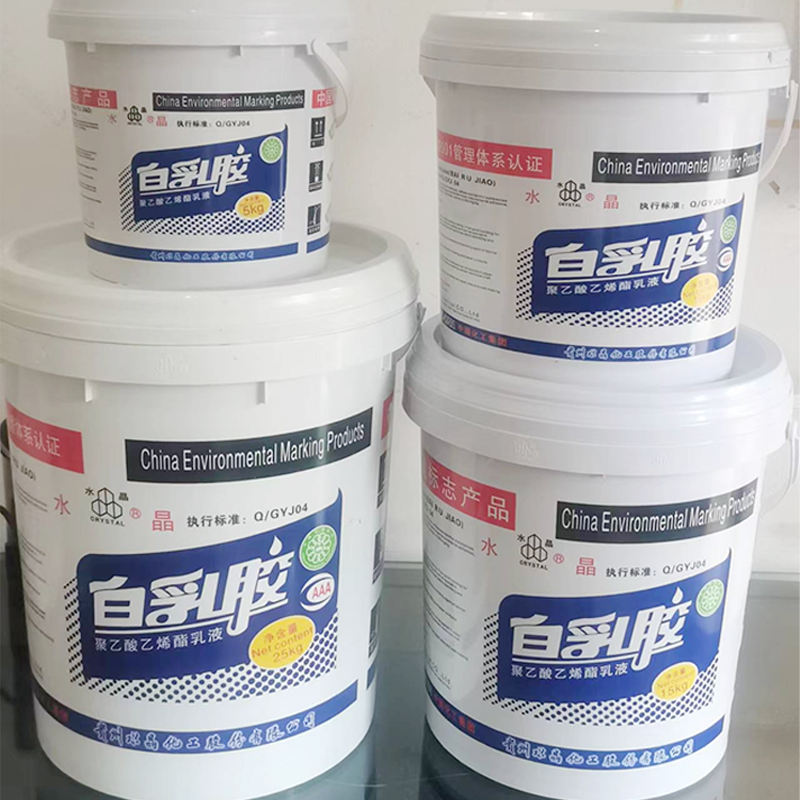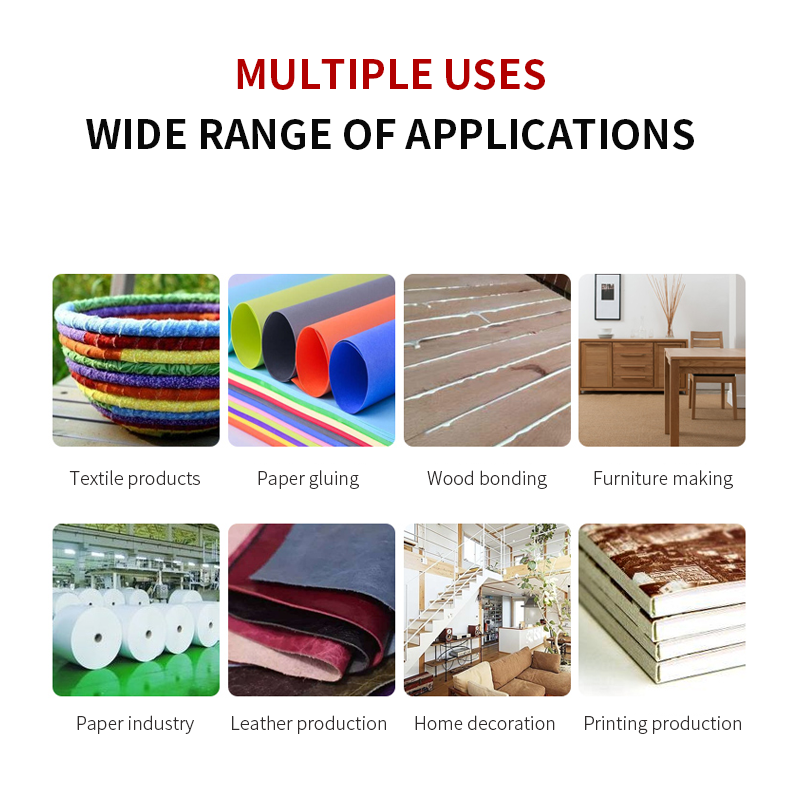 White emulsion is one of the most versatile, largest and oldest water-soluble adhesives. It is a thermoplastic adhesive made by the polymerisation of vinyl acetate monomer under the action of an initiator. The adhesive layer has good toughness and durability and is not easily aged.
It is mainly used as a raw material for water-soluble architectural coatings, has good adhesion to wood processing, paper, leather and foam, can be used as a wireless binding for books, cigarette and cement reinforcing agent, has a fast drying time and is non-toxic.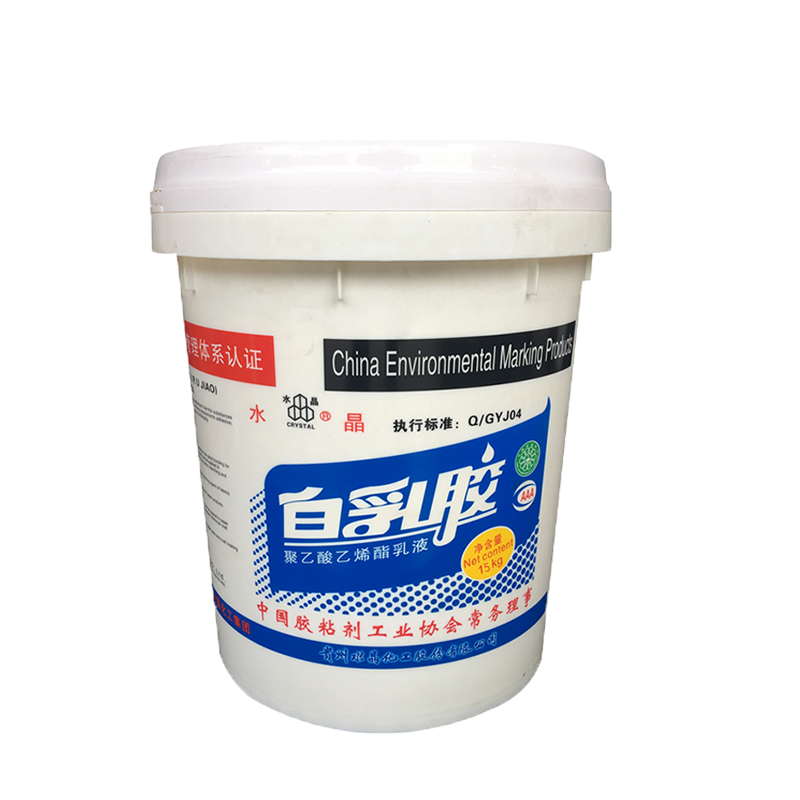 Chengdu Chuanpin Adhesives Co., Ltd. was established in 1996, the company is located in the Weishui community of Longqiao, Xindu District, the northern gate of Chengdu, 15 kilometres from the city, adjacent to Sichuan-Tibet, Sichuan-Shaanxi, Chengmian and Chenggou highways, the traffic is very convenient. We have introduced complete sets of production equipment and Mr. experimental testing equipment, and adopted raw materials and technology from global multinational chemical companies. Pinren has extraordinary cohesion and team spirit, and takes your success as its responsibility! The company adheres to the business philosophy of running a civilized enterprise, creating famous brand products, offering first-class services and continuous customer satisfaction. In strengthening scientific management as well as high-tech development, the company has accumulated a group of highly qualified management personnel and senior engineers who have been engaged in the chemical coating industry for many years, and developed a series of strong adhesive white emulsion products, with a marketing network spreading throughout Asia, and the products are well received by customers. The company fully implements and executes the national quality and environmental protection standards and ISO9001 international quality management system to provide customers with high quality and stable products, and the company is currently developing with an annual production capacity of 10,000 tons. We are looking forward to working together with colleagues from all walks of life to protect the ecological environment.
Yuan Yong
592884954@qq.com
Disclaimer: This article is reproduced from other media. The purpose of reprinting is to convey more information. It does not mean that this website agrees with its views and is responsible for its authenticity, and does not bear any legal responsibility. All resources on this site are collected on the Internet. The purpose of sharing is for everyone's learning and reference only. If there is copyright or intellectual property infringement, please leave us a message.